PechaKucha #4 at RuBert Studios
RuBert Studios will be hosting PechaKucha Night Vol. 4, "There's No Place Like Home: Joplin Benefit" on Friday evening, September 23 to help raise money for Joplin Relief — and to give artists and creatives an opportunity to present their work and visit our art studio.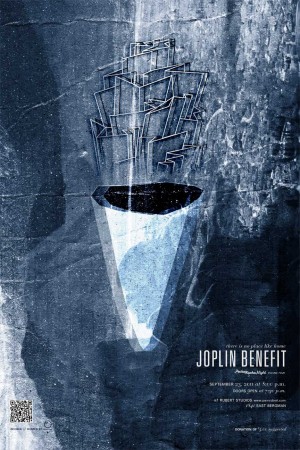 PechaKucha Night started in Tokyo as an event for young designers to meet, network, and show their work in public and has turned into a massive celebration, with events happening in hundreds of cities inspiring creatives worldwide.
Drawing its name from the Japanese term for the sound of "chit chat", the upbeat format is based on a simple idea — 20 images x 20 seconds. This totals 6 minutes and 40 seconds to make a concise presentation, keeping things moving at a rapid pace, and allows the audience the chance to see wide variety of creative presentations in one evening.
PechaKucha Springfield was organized in Spring 2011 by Amanda Taylor of Dake Wells Architecture. Previous events have been hosted at Lindbergs, Lemondrop, and the Historic Firehouse #2.
PechaKucha #4 will be hosted at RuBert Studios at 1841 E. Bergman St. (parking in back) as a fund-raiser for Joplin Relief. Featured presenters include artists Kate Baird, Stephanie Cramer, Kat Allie, Carla Stine, Christine Schilling, John Appleton, Jo Van Arkel, Russ RuBert and Brandon Dake, AIA Springfield president.
Doors open at 6:30 p.m. and presentations will go from  7-9 p.m. We are asking for a minimum $5 donation to go to AIA Springfield for their master-planning services to help Joplin rebuild. This event is entirely volunteer-based and sponsor-funded. Poster design for #4 by Missouri State University graduate, Alex Sanders.
For more information, visit the PechaKucha Springfield on Facebook and on the international PechaKucha website.
If you'd like to present at PechaKucha, please contact Amanda by email to make arrangements.
Share